In just a couple of days our adventure starts, we'll head out to Denmark!
Final checks of the trusted Unimog have been completed, and only the spare-tire mount has to be made. Hopefully it won't delay our departure.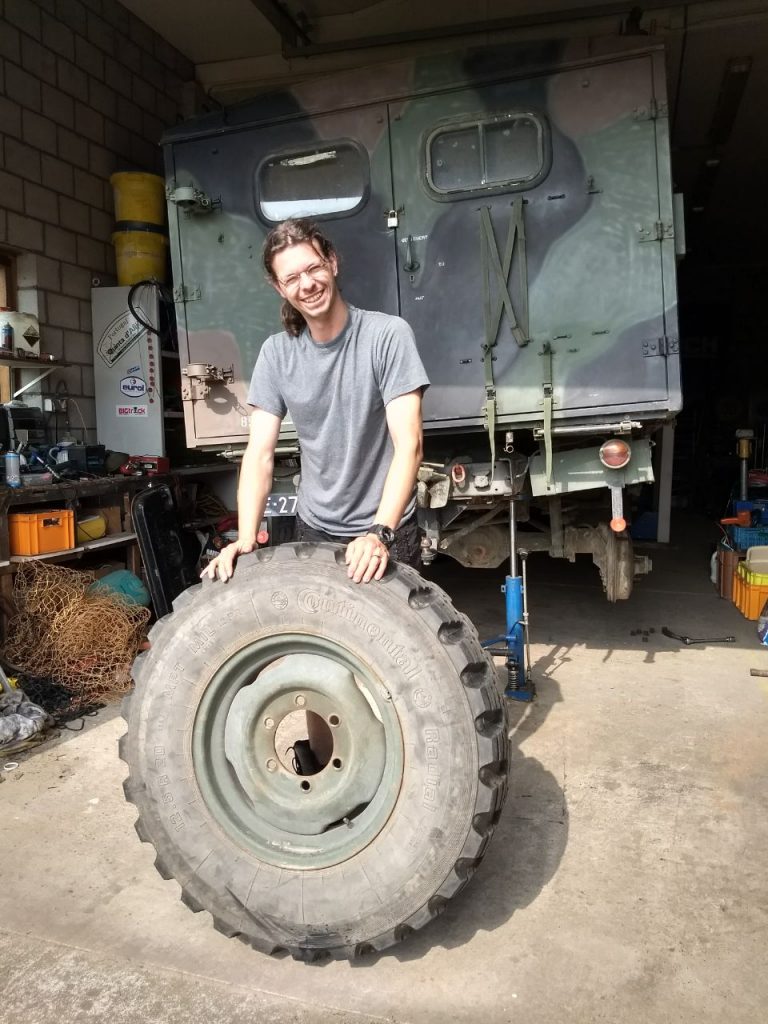 Preparations stared with different tires, the old ones had seen to much sun making the rubber dry and brittle, so they needed to go. With the rims now removed it was easy to access the brake drums, all brakes have been cleaned and adjusted. Fortunately they did not need to be replaced. The oil in the gearbox however had seen better times, so out with the old and in with about 6liters of special gearbox oil for old gearboxes with brass parts.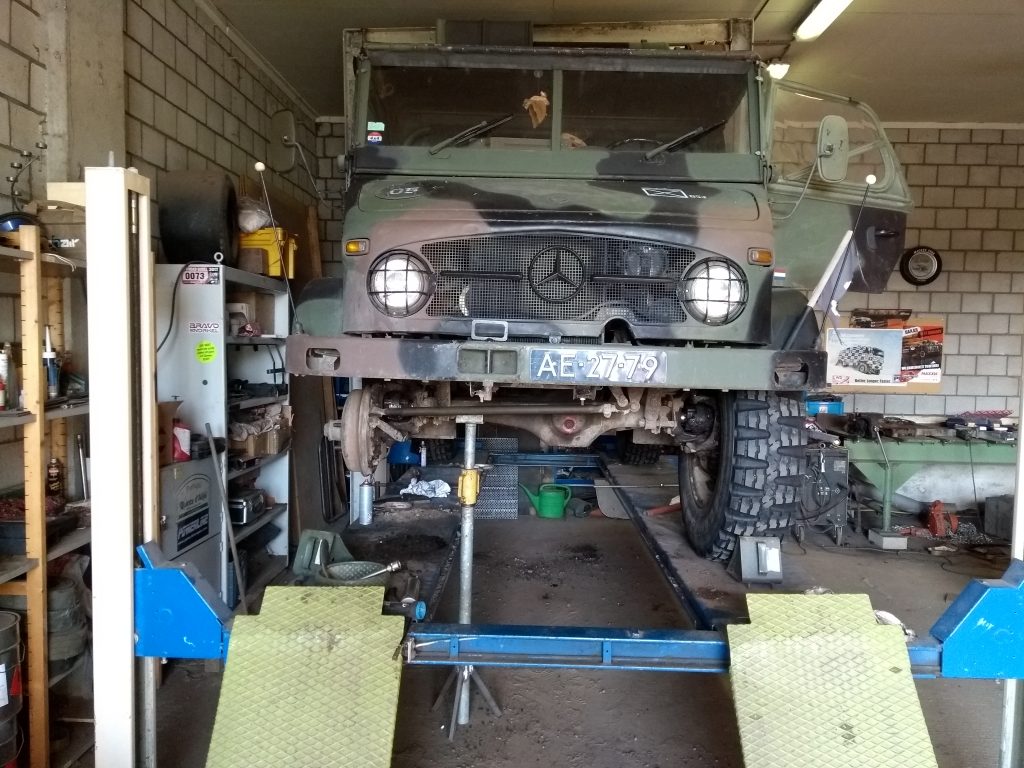 It took a couple of weeks to get ready, and it's almost done just a few small things… and that spare-tire carrier… and off we go!